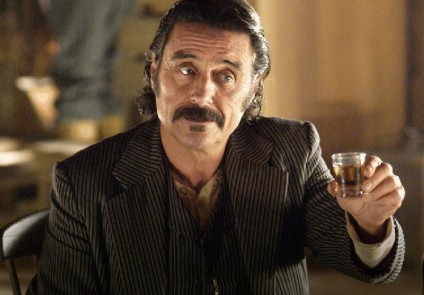 Deadwood: Great show? or the GREATEST SHOW EVER?
God, how I love this show. Everything about it is absolutely brilliant. The dialogue is a joy. I haven't heard such musical profanity in all my life. Every character is perfectly cast. I get a smile on my face every time Trixie, Jane or Al shows up. It's fascinating to watch the web of relationships among the different characters and how allegiances shift. The theme of community evolving from chaos is well represented and has a philosophical depth that surprises me.
I'm finally coming to the end of season 3. I know the series is almost over and I'm sad to see it go. I hope it has a better ending than Carnivale at least. Damn you HBO.